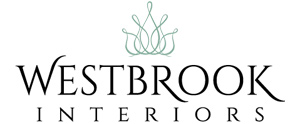 Westbrook Interiors
Soft Furnishings & Interior Design in Alton Hampshire
Tucked away in Westbrook Walk, an exclusive pedestrian thoroughfare just off the High Street in Alton is our 1300 foot showroom, stuffed with over 6000 fabric samples and a treasure trove of interior accessories.
Westbrook Interiors has evolved from a well known chain of shops, Laslett's Interiors. Over the thirty years we have left haberdashery behind and become Hampshire's trusted authority on interiors. Long standing staff offer experience going back decades. Browse our large collection of fabrics, wallpaper and accessories and receive friendly advice and ideas from our experienced team.

Interior Design Service

If you are looking for further guidance, we offer a full interior design service. We are happy to work from a blank canvas and come up with room schemes and mood boards complete with samples, or guide you to pull together your existing room. By gathering together fabrics, colours and design ideas, we give support to create the look and feel that suits you and your project.

Bespoke Soft Furnishings

We come to your home to measure up and advise on styles and fabrics and any soft furnishings. We take your home and taste into account to suggest options to suit your style and budget and produce a detailed quotation. We use skilled craftspeople to create your furnishings; using traditional methods such as hand stitching that give a quality that machines can't match. Our huge understanding of fabrics is essential in the choices we advise you on. When your work is completed, we return with our professional fitters to hang, steam and dress the curtains and blinds.

Call in, browse, and discuss interiors for hours; it's our favourite topic.