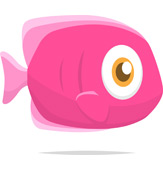 Pink Fish Creative
Web Design Agency in Alton Hampshire
Bespoke Website Design, WordPress Development, SEO and Online Marketing.
Our digital services include Web Design, Development, Apps, Graphics, UX, SEO, Social Media Management, Online Marketing and more. We also offer Website Consultancy and Business Performance Coaching to help you succeed and grow.

From our design studio in Alton, Hampshire, we've delivered many successful projects for clients locally, nationally and internationally.

Whether you're a start-up, an established brand, or somewhere in between, Pink Fish is perfectly placed to support your mission.