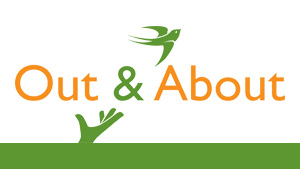 Out & About
Mobility Equipment Specialists in Alton Hampshire
We are a mobility retailer that aims to help our customers retain their independence and live life to the full.
Established in 2010, Out & About is an independent, local company. Our intention is simple: to help you find solutions to the difficulties of day to day independent living.

We supply a very wide range of aids to get you Out & About that can enable to be where you want, when you want, to do what you want:
Shopping, visiting or simply getting out in the fresh air
Moving easily and safely from room to room
Sitting down and getting up
Getting up and down stairs
Bathing and Toileting
Getting in and out of bed; being comfortable in bed and sleeping well
Preparing and consuming food and drink
Helping you to reach, hold, turn, open, pour and much, much more
Using years of experience, we can source the right product to suit you, your home and your pocket!

Please call us on 01420 549481 or visit us at our showroom in Alton to discuss how we can help. If it is more convenient for you, we also offer home visits.